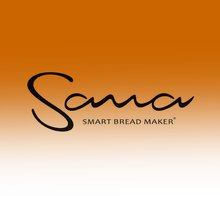 About Sana



Sana specializes in premium kitchen appliances for your healthy lifestyle.

The market is saturated with all kinds of similar kitchen appliances. Our goal is to think outside of the box and create new and innovative products.

We listen to what our customers want, and use their feedback when planning new projects. We place a strong emphasis on durability, because a quality product is an investment in your health and should last for decades. Our design focus is on compact and simple machines, which do their job flawlessly. Safety and ease of maintenance are also key areas upon which we focus.

These principles are reflected in our Sana Smart Bread Maker. We spent twenty years from the initial concept to final production. We designed the Smart Bread Maker to be the last home bakery that you will ever need. The reasons for this are twofold. First, we used durable, top-quality materials in its construction to ensure a long life. Second, its software is fully programmable and updateable, so it can be improved even after you've purchased it. It will never go out of date.

We operate primarily in the European market, but our products have gradually found their way to satisfied users worldwide. Get to know our stylish Sana products, and do something good for your health.

You can find all Sana products in new eshop www.sana-store.com.

Easy and fun to use!